The major development projects to come in the Eurasanté Park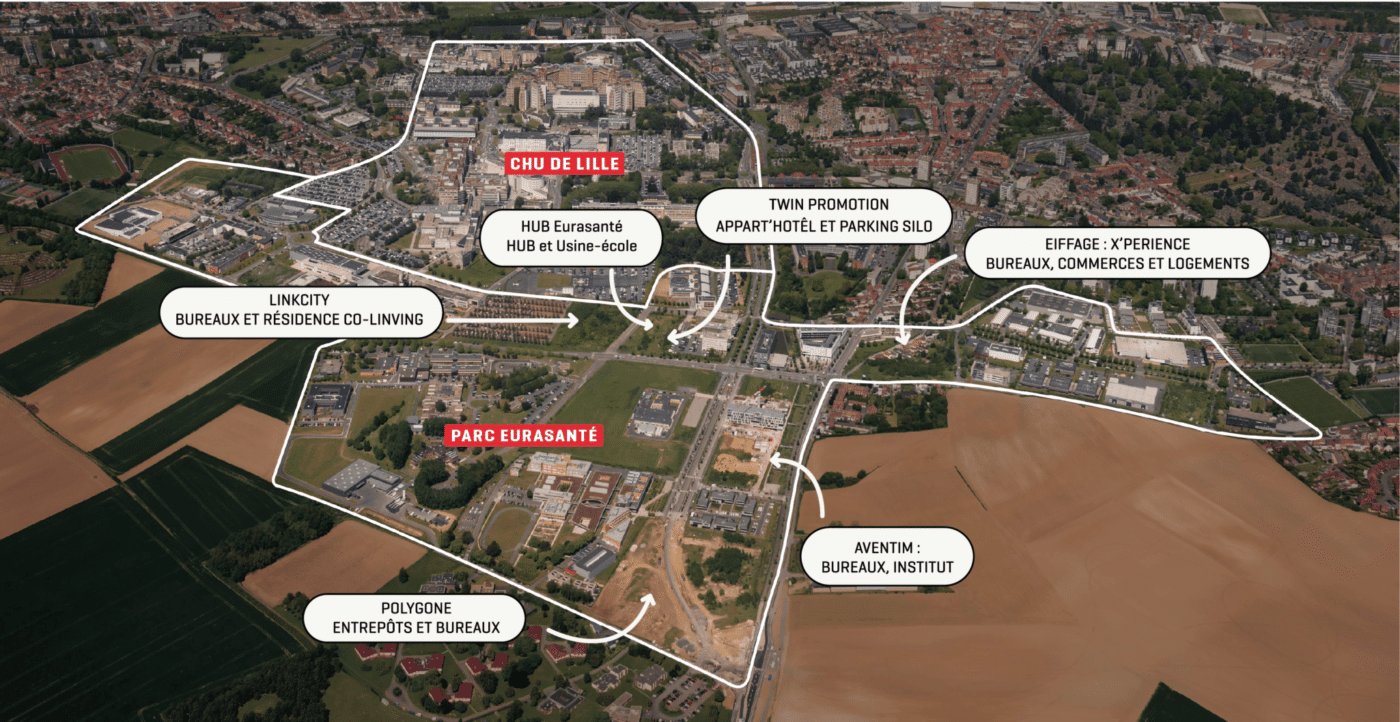 For more than 30 years, the Eurasanté Park has been growing constantly! Between 2023 and 2027, no less than 6 major projects will be developed in the Park.
Eurasanté HUB - Emblematic building of the health sector
The HUB Eurasanté is a flagship building at the heart of Europe's largest university hospital campus. It consists of a building complex with a total surface area of approximately 3,700m² and will house two complementary entities:
A HUB designed to bring together the sector's development functions, start-up incubator, research laboratories and event spaces for the entire sector
A School Factory to house a training centre for the health and well-being industries. 
The building is scheduled for completion in 2024.
Are you a start-up interested in or looking for laboratories or offices? Contact us: we are collecting expressions of interest!
Eiffage is developing its "X'Perience" programme, with:
1,500m² of office floor space,
71 residential units,
and 3 commercial units of 655m².
Delivery is scheduled for the end of 2024.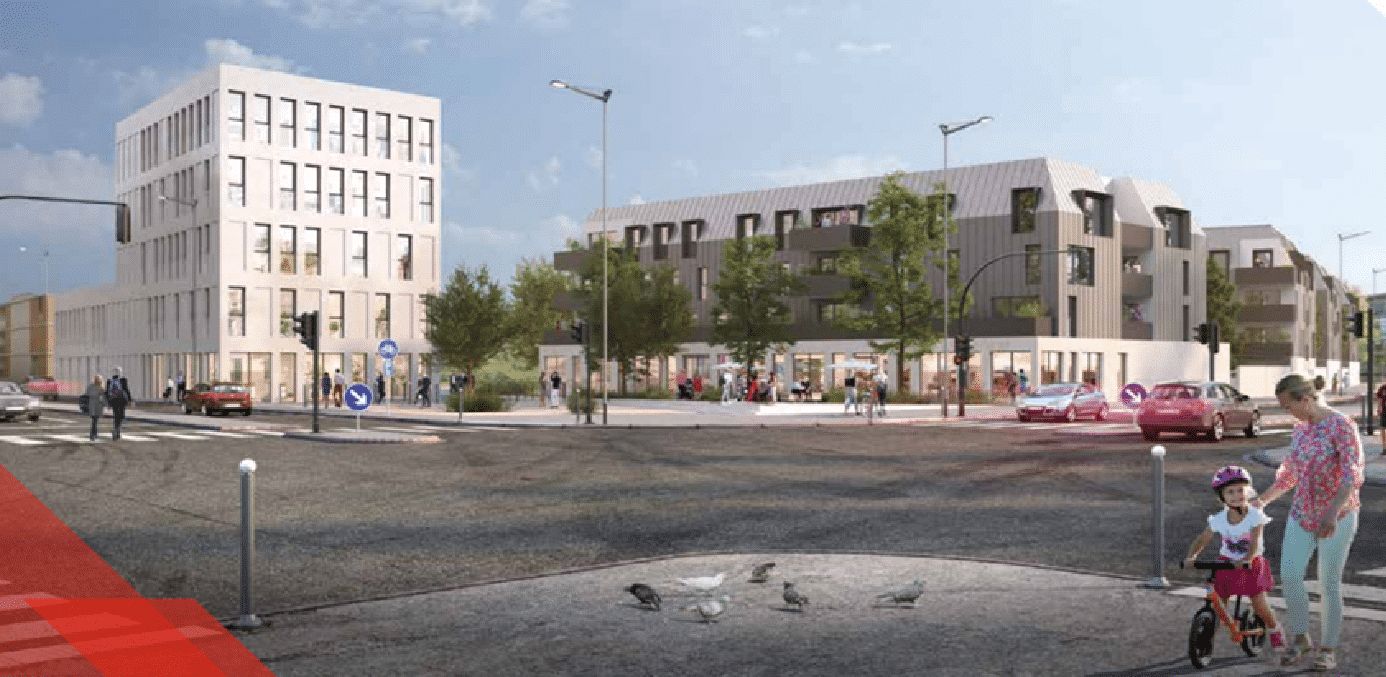 POLYGONE - Warehouse and office space
The "Euraparc" program provides 3,900m² of mixed office and business space (storage, production and laboratories).
Delivery is scheduled for the end of 2023.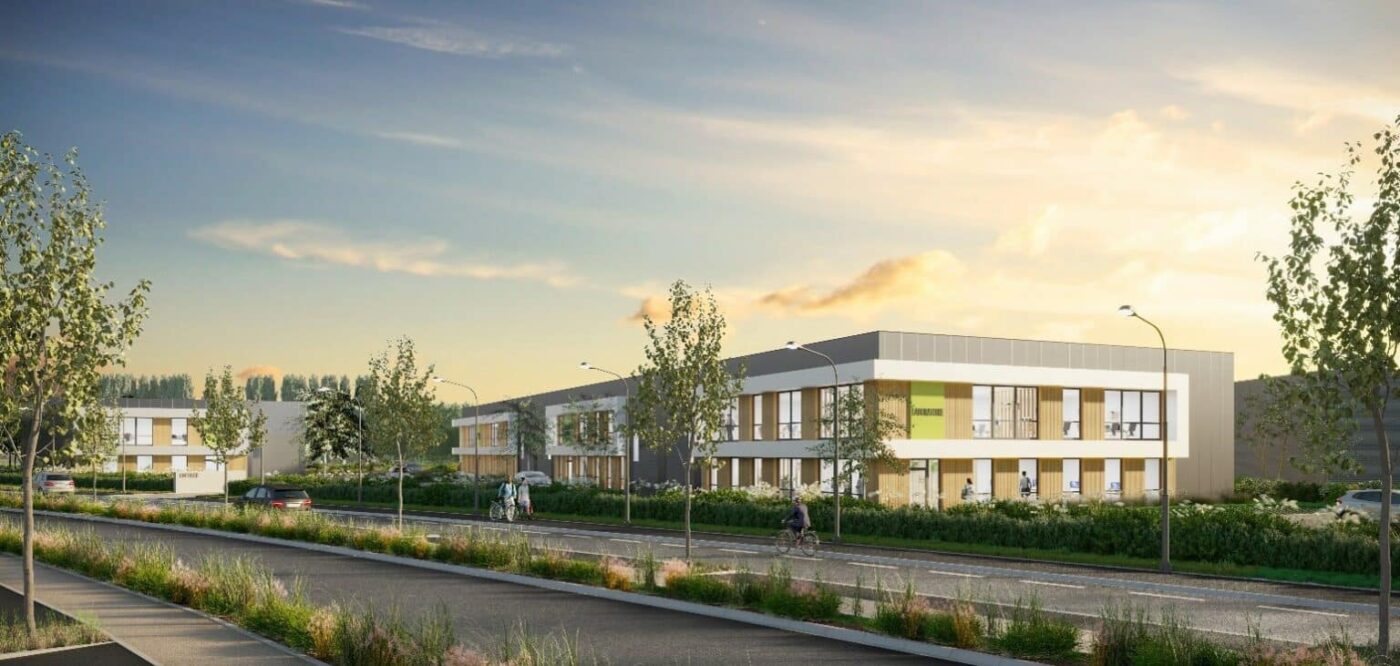 LINKCITY - Flexible office space
Linkcity is offering its OpenLab program, comprising 6,600m² of modular office space, including a "Le Lab" coliving residence, offices and laboratories.
The 2 phases of the project :
"Le Lab" co-living building, with 130 accommodation units. Delivery scheduled for summer 2023.
6,600m² office building. Delivery scheduled for early 2025.

Aventim plans to construct a 1,800m² building that will house a health training institute. Delivery is scheduled for the first quarter of 2025.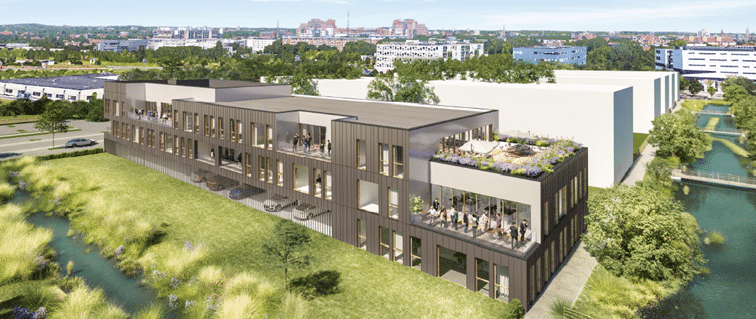 TWIN PROMOTION - Parking and hotel apartments
Twin Promotion is developing a structure with an apartment hotel consisting of 99 flats, as well as a 3-level car park with 309 parking spaces. The car park is scheduled for delivery in 2024, and the hotel apartment in 2025.