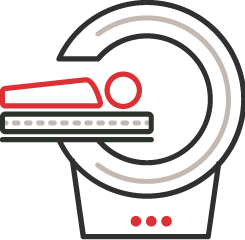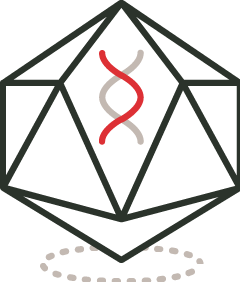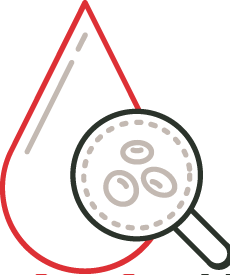 haematology and blood products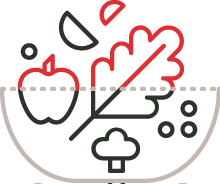 nutrition and functional food
The local health sector is a key element of the regional economy. The sector includes large Multinational companies that are world leaders, as well as a substantial network of SMEs, which work with a large network of research, academic, and healthcare institutions. It is the third-largest healthcare hub in France, after Paris and Lyon.
A leading healthcare cluster

First French region for technical textiles for health applications

First French region for nutrition and functional ingredient R&D and production

Second French region for medical and hospital equipment

Third French region for digital health
PHARMA / BIOTECH / NUTRITION
Bayer Pharmaceuticals located in Loos is one of the three divisions of Bayer Group in France. Bayer's pharmaceutical activities include: General Medicine (cardiology, women's health), Specialised Medicine (haemophilia, oncology), Ophthalmology, and Radiology. Bayer Pharmaceuticals is one of the top ten pharmaceutical laboratories in the world. Bayer's products help address the increasing challenges of a growing ageing population and the resulting demand for innovative medicines. Through innovative products, Bayer seeks to achieve therapeutic benefits for patients, while at the same time satisfying the increasing requirements of physicians and health insurers. Bayer devotes a large part of its sales (17.5%) to Research and Development in Pharmaceuticals, especially in the following therapeutic areas: oncology, cardiology, gynaecology, and ophthalmology. Bayer is a research-driven company which growth is based in its established business lines through investment in research and development as well as through acquisitions and partnerships with external academia and industry partners.
The decision to build our new factory in Wasquehal was an easy choice given the numerous access advantages both for logistics and proximity to our customers in France, Belgium, and the United Kingdom. Thanks to the Regional Council, works progressed quickly and complied with our deadlines. One of the main keys to our development lies in our employees who have vital expertise and who are a valuable resource.
The unique expertise that exists in the Oise region is supplemented by an excellent network of outstanding universities and colleges. There is also a science culture due to, in particular, the Technical University of Compiègne (UTC), which fosters the development of highly qualified employees. The location is also ideal as it is in the very centre of Europe and close to the Paris Charles de Gaulle airport which is a real plus for our US-based parent company. There are also numerous tax benefits for companies in France. For example, the strategic decision to build our manufacturing facility in France makes us eligible for the industry investment tax credit, which will ultimately enable us to employ an additional forty people.
We have settled our headquarters at Lille because the regional ecosystem is extensive and dynamic. This enabled us to build a strong partnership with the Institut Pasteur de Lille where we have our own laboratories, and to get significant and active support from local and regional actors as Eurasanté, which is a powerful accelerator of development.
Being an entrepreneur in Sweden, a country with a small market size, forces you to already from the start plan for geographic scaling. France has always been on our radar for the market size and high value care, meaning that this opportunity provided by the Eurasanté Bio-Acceleration program to implant Tada Medical in Northern France is a dream come true. We expect 2021 to be a great year for us!