The European project LEAP-BIO recently launched a call for expression of interest!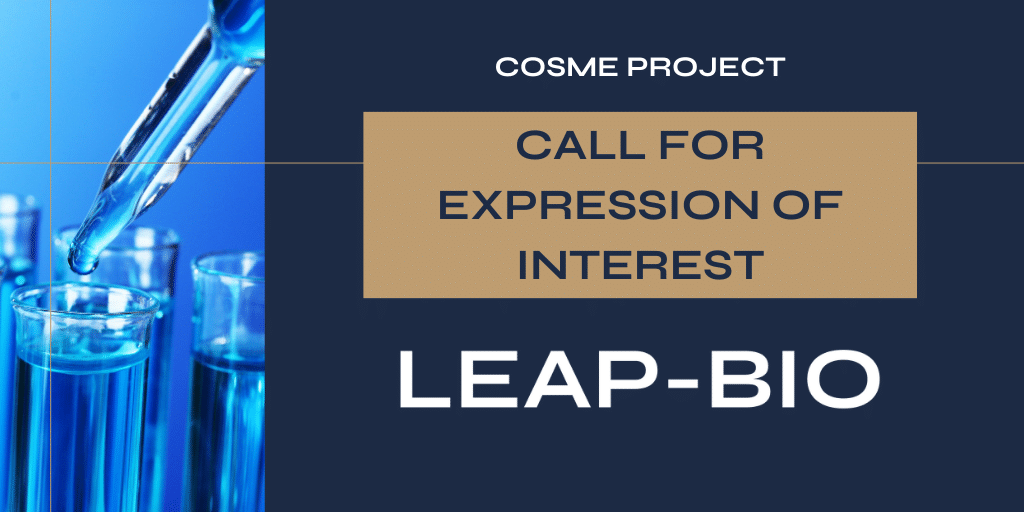 Under this call, the LEAP-BIO project is currently seeking applicants from key target regions, namely Portugal, Spain, France, Italy, and the Wallonian region in Belgium, who own early-stage assets at the discovery or preclinical stage that match the licensing interests of big pharma and well-funded biotech companies.
LEAP-BIO project will be accepting Expression of Interests (EoI) in two independent stages (see section "Deadlines of the Call").
The 1st step is open until the 4th of July 2023.
Expected outcomes and benefits
Applicants will gain access to a specialized free-of-charge IP licensing intermediary service, designed to facilitate the complex process of licensing assets within the biopharma industry. By applying to this call, applicants will increase their chances of securing a successful licensing deal, as their assets will be showcased to companies with matching interests. 
Successful applicants, i.e., those whose assets generate interest from potential licensing partners, will have the opportunity to receive support from LEAP-BIO during negotiations, including assistance with negotiating term-sheets.
LEAP-BIO will continuously collect and update the licensing interests from the big pharma and biotech companies. Therefore, to increase the likelihood of successful matches between early-stage assets and the specific licensing interests of leading biopharma players, all assets submitted to the call will be added to a database, which will be regularly evaluated as new licensing interests are collected.
Eligibility criteria : Who can apply ?
The assets submitted must meet the following criteria:
Early-stage assets (discovery and preclinical stages)
Ready for out-license
Aligned with the topics of interest listed in the pdf document "Interests from big pharma & biotech"
Regions: Portugal, Spain, France, Italy and the Wallonian region
Depending on the results from the 1st stage, the 2nd stage could be extended to companies from other European regions.
Applicants from the 1st stage can also apply for the 2nd stage, as long as the assets submitted are different from those previously submitted in the 1st stage. On the other hand, entities who did not participate in the 1st stage are welcome to submit assets in the 2nd stage.
Read all about the Expression of Interest :
Companies interested in submitting early-stage assets should complete the Asset forms below only with nonconfidential information. To ensure the proper functionality and optimal viewing experience of this PDF form, please open it using Adobe Acrobat Reader.
The call will be open to research institutes, start-ups and SMEs from Portugal, Spain, France, Italy and the Wallonian region (Belgium) and will have the following timelines for each stage:
1st stage:
Open: 17th of May (Wednesday), 9AM CET time

Closure: 4th of July (Tuesday), 6PM CET time
2nd stage:
Open: 5th of September (Tuesday), 9AM CET time

Closure: 19th of October (Thursday), 6PM CET time
For more information, please contact iMM's Technology Transfer Office (imm-techtransfer@medicina.ulisboa.pt)
The consortium behind LEAP-BIO consists of three organizations:
Instituto de Medicina Molecular – iMM, a leading Portuguese biomedical research institute with a proven track record in knowledge transfer;
ItalBiotec, an Italian SME specialized in feasibility studies, techno-economic analyses and business model development in the biotechnology and circular economy sectors.
And Eurasanté, an economic development agency specialized in technology transfer and business development in the life sciences sector
Together, they bring extensive expertise and networks to support the development of an IP licensing intermediary service tailored to early stage assets for biopharmaceutical institutes, SMEs and start-ups in the target regions.
This project is funded by the European Union.